Weekly Bulletin
Posted on: September 11, 2023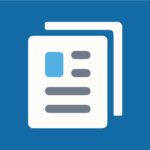 September 22 Bulletin
Dear Parents/Guardians,
Hello Parents/Guardians!
We look forward to seeing you at our upcoming Curriculum Night, Thursday, September 28, 2023, 5:30 – 7:30 PM. This is not the time to conference with teachers, but it is a time that you will be able to meet your child's teachers and experience a shortened version of what your child's day is like.
Regarding our school climate and expectations, we are working on how to communicate with peers when there is conflict and misunderstandings. We are encouraging students to seek the assistance of adults early on and before situations escalate.  Please talk with your child about the importance of being respectful and helpful, not demeaning, and harmful. We are learning and growing together.
As always if you have questions, please do not hesitate to ask. You are needed and valued!
Evie Taylor, Principal
Washington Middle School
Respiratory Illnesses and COVID-19
The SPS Respiratory Illness Response webpage has been updated with information for the 2023-24 school year.  Please review this page for details on how to respond to COVID-19 and other respiratory illnesses.
Check out links to Is My Child Too Sick to Go to School, a guide for parents in multiple languages.
Vaccine Clinics
Dates for the Seattle Visiting Nurse Association Vaccine Clinics throughout the district have been announced. There are two clinics scheduled at Washington Middle School in the Gym on Saturday, 9/30 (9am – 3pm) and Saturday, 10/14 (9am – 3pm.) Click here for clinic dates and times through the district as well as registration information.
Ultimate Frisbee
Game Day: Saturday, September 23rd
Location: Ingraham High School
The ultimate frisbee program is competing today at 2:30 in their first game of the season vs Hamilton Middle School – and it's not too late to join! We could use more 6th graders! All experience levels are welcome!
Ultimate Frisbee Practices: Tuesdays & Thursdays, 3:45pm – 5:15pm
Fall Ultimate Frisbee league site: https://www.discnw.org/e/2023-fall-ms-mixed-sps-team-league
Girls Soccer:
Begins Tuesday, September 26th at 4:00pm – 5:30pm
​​​​​​​MONTHLY NEWSLETTER: https://www.smore.com/8vjkb including information about laptops, sports, important dates, and more! 
Weekly Bulletin Archive