Student Groups & Partnerships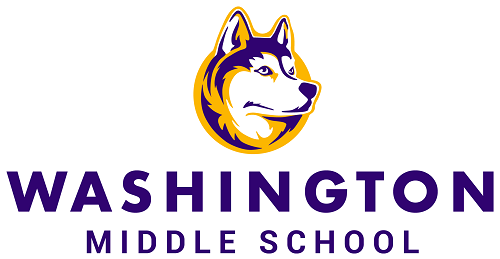 Student groups offered by Washington Middle School and our partners!
---
Counseling Team Groups – Washington Middle School Counseling Department
Washington Middle School Mindfulness Group – Wednesdays during lunch 11:45-12:15 pm.
The WMS counseling team is excited to partner with our Washington Wellness Center to offer all of our WMS students a place to connect with other students and learn Mindfulness skills.
"Mindfulness is paying attention in a particular way: on purpose, in the present moment, and non-judgmentally" –Jon Kabat Zinn
Mindfulness practice has been shown to:
• Improve focus, memory, and attention
• Increase awareness of emotions and how they impact our bodies
• Reduce stress
• Improve self-compassion
If you are interested in joining the Mindfulness Group, please message one of our counselors, Ms. McKinney aemckinney@seattleschools.org or Ms. Pan blpan@seattleschools.org.
Washington Middle School 6th Grade Hang Out with Ms. McKinney and Ms. Seltzer
Who: 6th Grade Student's
What: Virtual Social Gathering
When: Thusdays 12:30. See Ms. McKinney's  Schoology and the Washington Middle School App
Where: Virtual (Microsoft Teams – posted on  Schoology each Thursday morning)
Each week we play a game, do ice breaker activities, and watch a show/movie. 
---
DOTS – Connect the Dots
Student Group Offerings – Chill & Spill Creative Journaling Groups – Drop in, make art, and connect!
In this group students are encouraged to chill out and spill their guts – Explore identity, set goals, build self-awareness, and process grief and loss through creative self-expression. We will discuss self-acceptance, problem-solving, hope & inspiration, relaxation and self-care, and much more while getting creative and making art.
Girls Group Wednesdays March 17 – April 28 1:10-1:45 *No session the week of spring break
Boys Group Wednesdays March 17 – April 28 2:00-2:35 *No session the week of spring break
These groups are facilitated by Art Therapist – Dalisha Phillips and co-facilitated by WMS Social and Emotional Educator – Rachel Linick.
Individual Student Offerings
Washington Middle School students and families interested in individual student counseling and art therapy with Dalisha are available at no cost. Please contact her directly to arrange a consultation.
Dalisha Phillips is an Artist and Art Therapist who finds her freedom in creating, healing through art, and investing in the mental health and well-being of individuals, families, and communities of color. Her private Art Therapy practice, Love Light Energy Art Therapy, can be found in SODO, Seattle. She can be reached at dalisha.phillips@lovelightenergyarttherapy.com or 253-260-6139.
---
Seattle Parks and Recreation Community Learning Center
Huskies Out of School Time (HOST): Fall-Winter and Spring
HOST offers a wide variety of after school programs for all Washington Middle School students. Spring sessions are March 8th – May 27th and will run after school from 4:00 pm-5:00 pm on Monday, Tuesday, and Thursday & 3:00 pm – 4:15 pm on Wednesdays.
Lunchtime Funtime with HOST and Seattle U: Wednesdays 11:30 – 12:15
HOST (Huskies Out of School Time) and Seattle University is excited to offer lunch social times on Wednesdays from 11:30 – 12:15. Students will be in a virtual room with Seattle University Mentors/Volunteers spending lunchtime chatting about various topics or playing games.
Each month a group of students will join with a pair of Seattle University mentors and they will have a lunchtime "club."
You can register your student.  Once a student is enrolled they will see an Schoology Course called "Washington HOST -Recreation/Enrichment."
For more information or questions about Lunchtime Funtime, please contact Won Choi at 206-849-9203 or wkchoi@seattleschools.org.
Parks Academy of Learning Summer Program (PALS): Summer
PALS offers summer learning opportunities for Washington Middle School students.
The Seattle Parks and Recreation Community Learning Center at Washington Middle School aims to bridge the gap between communities and school, by creating programs that are culturally relevant and reflective of the community we serve.
For more information about these programs,  Learn more about Community Learning Programs or contact Won Choi at wkchoi@seattleschools.org or 206-849-9203.
---
Seattle University Youth Initiative at Washington Middle School
The Redhawk Academic Mentoring Program (R.A.M.P.)
R.A.M.P. focuses on academic support through homework help, study skills, and expanded learning. Another part of programming consists of reflection and project-based learning. The mentors are Seattle University students who are committed to creating project plans focused on identity and relevant social justice topics. The team works to ensure all scholars (students) feel safe, motivated, engaged in school academics, and focused on social emotional wellness.
R.A.M.P 2020 – 2021 will consist of scholar cohorts by grade level, 6th through 8th grade. This allows scholars to receive academic support that is grade level specific. Small cohorts allow for close attention from our mentors to best serve scholars needs. Scholars in these small cohorts create an intentional community that allows for social emotional support. R.A.M.P intends to build relationships between mentors and scholars, and support scholars' caregivers through family engagement.
Cohorts will meet with Seattle University mentors through Zoom once a week, for six weeks each quarter. Cohorts will consist of 10-12 scholars with 4 Seattle University mentors.
The Change Makers Cohort
The Change Makers Cohort prepares transitioning 8th graders to be active leaders for their future. Seattle University student mentors support scholar preparation and transition for middle school to high school through academic support and personal awareness. The program centers scholar voice and choice by engaging in project-based learning, focusing on scholar identity, and exploring topics that are of interest to the cohort. Projects piloted this summer included creation of a resume, learning about club creation and membership, and discussing organization strategies.
The Change Makers Cohort is a small intentional community committed to working with one another as a team to achieve goals and seek knowledge. Commitment to a small intentional cohort provides relationship skills and social emotional support that scholars can continue as they transition to high school. Caregivers and families of Change Maker scholars will also receive engagement and support.
Lunchtime Funtime with HOST and Seattle U: Wednesdays 11:30 – 12:15
Details above in Seattle Parks and Recreation – Lunchtime Funtime.
Program Registration Link  can be accessed in Amharic, Tigrinya, Spanish, Somali, Vietnamese, Simple Chinese, Somali, and English and can also be mailed to families in any of these languages.
Any questions can be shared with LaKesha Kimbrough at kimbroughlak@seattleu.edu or lrkimbrough@seattleschools.org
---
Student Assistance Specialist (Drug, Alcohol, and Substance Support Specialist) – Puget Sound Educational Service District
Prevention Club – Wednesdays 10:00-10:30
Participants explore the various ways drug and alcohol use, negatively impact, not only their physical development, but also the damaging affects it has on their brain development. The club also finds a variety of approaches to continually outreach to our student body with education about tobacco, alcohol, and other substances. The club will evolve throughout the academic year and club members will commit to being drug and alcohol free.
Talk Time – Weekdays 12:20 – 12:50
This is an ongoing meeting where students will come together and discuss a variety of topics as they relate to drugs and alcohol, and the various ways it can impact their lives. We will begin by exploring any challenges related to learning and school culture in our current virtual environment.
For more information contact Ms. Balderama at mabalderama1@seattleschools.org, 856-514-0631
---
Therapeutic Health Services
Husky Queen's & King's Academy Overview
Therapeutic Health Services' (THS) Husky Queen's & King's Academy at Washington School provides resources that enhance the transition from adolescence to young adulthood – by instilling traditional African centered values. This program is the fulfillment of the desires of Washington Middle School Principal, Katrina Hunt. Her desire is to prepare young people of color for their future, using a positive, transformational process whereby the students engage in cultural practices from their rich traditions and history – through the Husky Queen's & King's Academy.
To be effective, the Husky Queen's & King's Academy comprehensively address the educational, vocational, recreational, emotional, civic, and social development of young people within a context of their rich culture. Research on adolescent behaviors supports the fact that young people need structure. We believe this structure is instilled through our rich historical cultural value system. the Husky Queen's & King's Academy responds to this challenge.
The Husky Queen's & King's Academy is designed to motivate positive behaviors among youth of color and concentrates on cultural identity as a means of teaching responsibility. The program helps the initiate develop a positive sense of self. It promotes responsibility to the community and teaches positive life skills.
Learning Objectives:
Improve your presentation, communication, and collaboration skills
Set goals and determine if your actions are aligned with your expected goal outcomes
Assess who you are and determine your values and purpose
Develop a personalized high school education plan
Determine who and what you value
Recognize fixed mindset thoughts and replace them with growth mindset thoughts
Collaborate positively with others towards a common goal
Manage yourself, stress, and conflict
Queen's Academy every Wednesday 1:30pm – 2:30pm
King's Academy every Wednesday 12:20pm – 1:20pm
For additional information please contact one of our counselors, Ms. McKinney aemckinney@seattleschools.org or Ms. Pan blpan@seattleschools.org.
Program time:
---
Washington Wellness Center
Student Groups (in collaboration with WMS Counseling Team – details on groups above)
6th grade Social Group – Thursdays 12:30-1:30 pm
Mindfulness Group – Wednesdays 11:45
We are a School Based Health Center sponsored by Kaiser Permanente in partnership with Seattle King County Public Health.
The Wellness Center's goals are to provide early detection and treatment of illness, to encourage students to live positive healthy lifestyles and to enhance family communication around health issues. We work collaboratively with teens, their families/guardians, the school and our community.
We provide medical care, mental health care and health education.
Medical services include sports physicals, immunizations, check-ups, treatment for illnesses, health education and more.
Mental Health care includes counseling for stress, depression, relationship concerns, peer pressure, family conflict and more. Mental Health Care is currently being provided virtually.
Staff:
Jean Gorecki – Nurse Practitioner
Julie Seltzer – Mental Health Counselor
Marcelene Dorian-Richardson – Health Educator
Contacts:
For the 2020-2021 school year,
Medical Services – 206-326-2141
Mental Health Services – 206-568-3325