Celebrating El Día de Muertos
Posted: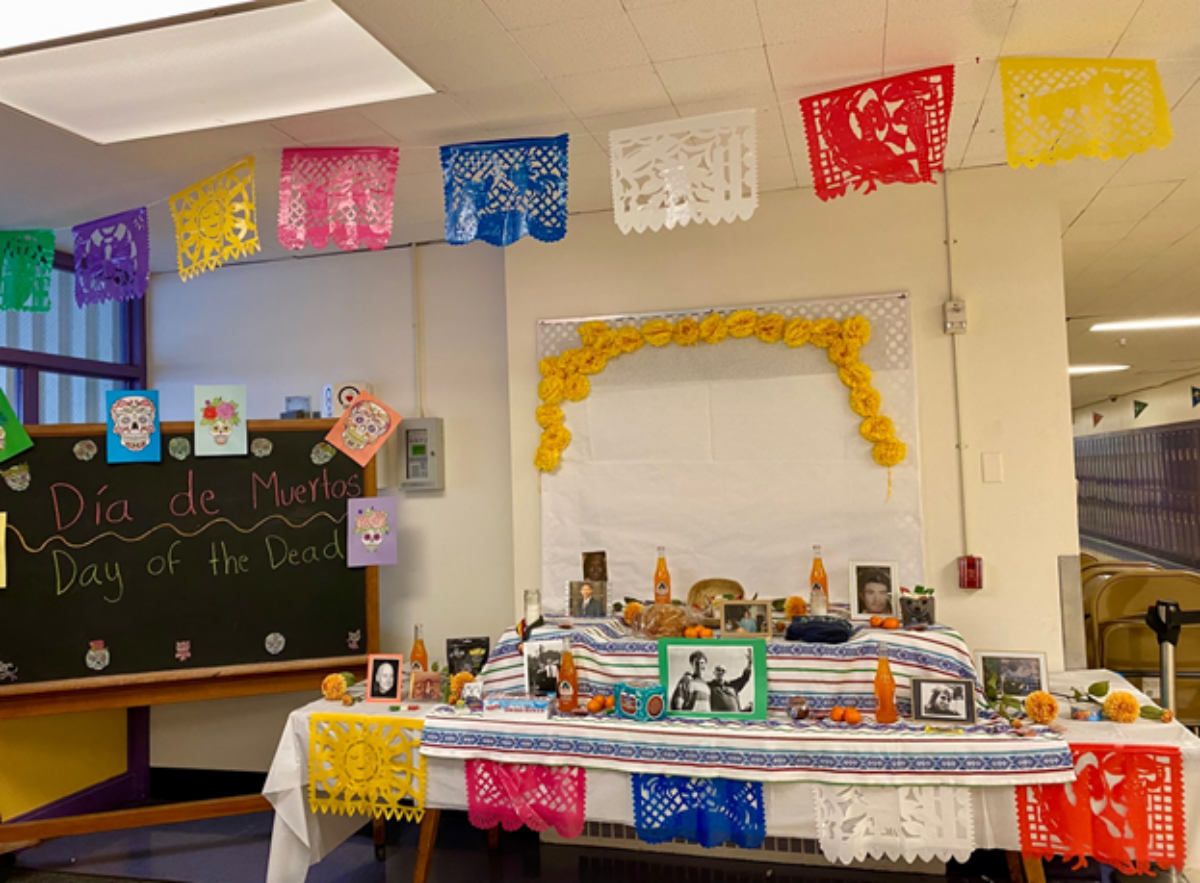 El Día de Muertos, es una celebración tradicional mexicana que honra la vida de nuestros muertos. Se festeja los días 1 y 2 de noviembre. En la escuela secundaria Washington Middle School, realizamos un altar en honor a nuestros difuntos. La maestra de español y asistente bilingüe de español, realizaron en conjunto, un altar e invitaron al personal docente y personal en general, a traer alguna foto de un ser querido fallecido, junto con un artículo o comida sellada que la persona amó durante su vida. El grupo extracurricular; "Grupo Latino", creó calaveras. Los estudiantes reflexionan sobre el valor de la vida y aprecian sus tradiciones y relaciones con sus seres queridos.
Crédito: La maestra de español Yaneth Griselda Martínez López y asistente bilingüe de español Gabriel Avelar Zuñiga"
The Day of the Dead is a traditional Mexican celebration that honors the life of our departed loved ones. It is celebrated on November 1st and 2nd. At Washington Middle School, we created an altar in honor of our deceased. The Spanish teacher and bilingual Spanish assistant, together, made an altar and invited the teaching staff and staff in general, to bring a photo of a deceased loved one, along with an article or sealed food that the person loved during their life. The after-school club; "Grupo Latino", created skulls. Students reflect on the value of life and cherish their traditions and relationships with loved ones.
Photo and text contributed by Profesora Martinez Lopez – Spanish Teacher & Gabriel Avelar Zuñiga – Bilingual Instructional Assistant at Washington Middle School